Honeywell MC/P100 Reusable Multi-Purpose Respirator Convenience Pack; Large Silicone Half Mask - RWS-54036
Availability: Sorry, this item has been DISCONTINUED.
You Save: $22.00 (19% Off)
NIOSH-Approved P100 Protection for home & work applications
99.97% filter efficiency against all particulate aerosols
Half mask respirator with medical grade silicone facepiece provides excellent comfort & fit
New low-profile cartridge allows increased field of vision
Angles, self adjusting nosepiece to accommodate safety or prescription eye wear
Wide head harness design reduces respirator slippage
Latex-free, non-allergenic and snug-fitting for reliable protection
Dual elasticity headstraps provide a secure and flexible fit
Cartridges and filters are also replaceable, so facepiece can be reused
Provides protection against paints, pesticides, ammonia, sulfer dioxide, formaldehyde, asbestos & lead
Packaged to maintain integrity of product in work environment
Convenience pack includes multi-contaminant cartridges and P100 filters
NIOSH approved with Backpack Adapter, ideal for welding and painting
Professional grade; NIOSH-approved P100 protection against oil and non-oil particulates


Product Features
This versatile respirator mask is a great option for both professional contractors and DIYers. The half mask features a contoured sealing flange to help eliminate pressure points on the face and is comprised out of a soft, non-allergic silicone for comfortable all-day wear. The new low-profile cartridge provides a wider field of vision, which is especially helpful for close up detail work. Conveniently pre-packaged with multi-purpose cartridges and P100 filters, this Honeywell Respirator Convenience Pack enables easy and immediate usage upon opening. The cartridges and filters are replaceable, making this P100 respirator easy to reuse over and over again.
Workplace & Home Protection
Airborne irritants can be a hazard at both your home and workplace. This includes dust from work-related activities like grinding, sanding, woodworking, drywalling and masonry, but also simple home tasks like yardwork and sweeping. Honeywell NIOSH-Approved P100 Half Masks provide 99.97% filter efficiency against solid and liquid particulates in the air.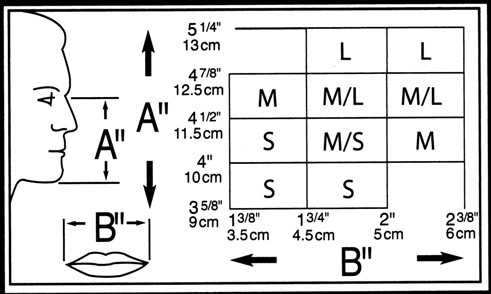 Product Details
Standards : NIOSH Approved
Filtration Type : MC/P100
Mask Type : Half Mask
Latex Free : Yes
Multi-Contaminant Cartridge & P100 Filter Kit: RWS-54042
P100 Filter Replacement Kit: RWS-54041
Product Specs
Honeywell MC/P100 Reusable Respirator Pack; Large Silicone Half Mask - RWS-54036 Video
If you are interested in ordering a large quantity of items you may qualify for volume pricing discounts. Volume Discount Pricing is a great way for customers to save big on large, bulk orders of most items available in our store. Please send a bulk order request to our friendly sales staff so they may create a quote and provide personal service for your order! You will receive a response within 1-2 business days and our office hours are Monday through Friday, 8am-5pm CST.
We make it as easy as possible to ensure you get the lowest prices available:
Let us know what products & the quantities you are interested in.
Get a detailed quote from a dedicated sales rep.
Our warehouse ships directly to you.
You enjoy the savings & are now a preferred customer.
Send A Request Now
Honeywell MC/P100 Reusable Respirator Pack; Large Silicone Half Mask - RWS-54036 Reviews
Catherine Parker
December 9, 2020
Honeywell MC/P100 reusable Multi-Purpose Respirator
It looks good but I won't have the opportunity to use it until this next summer.
Eulalio Muro
November 24, 2020
Respirator
Fits very comfortably. I used it for 3 hours in a row Monday tnrough Friday and very comfortable leaving no marks on face. Very mild discomfort at top of nose where forehead and nose meet but nothing compared with N95 disposable. This mask is the best, will buy again.
Kendrick Spencer
October 9, 2020
Just in time!
Honeywell delivery a quality product when regular working man needs a respirator to my job. Fits as expected and supper fast shipping.
great mask
very comfortable
Sergio Riveros
August 2, 2020
great respirator
it is very good, make breathing easier then the traditional masks.
Joseph Drew
July 30, 2020
Honeywell MC/P100 Reusable Multi-Purpose Respirator
This mask provides the ultimate protection against contracting the Coronavirus COVID 19 for the virus particles are microscopic that they can penetrate a N95 mask. I have also purchased one for a member of my family.
Small Specialist
July 27, 2020
Great Product
Mailing time and product great, i received just what I wanted. Thank you
Christopher Walker
July 27, 2020
Well made
Seems like a well made product